In the following years, Pegaso also participated in several international competitions. The debut took place at the Monaco Grand Prix of 1952, but the two cars entered were not suited for the streets of Monte Carlo and missed the qualification.

In the next year an appearance in Le Mans followed, but the result was even more disastrous. An accident during the training at a speed of 200 kilometre per hour (120 mph) nearly cost Juan Jover his left leg. Without his best driver and with just one car left, Wilfredo Ricart announced the withdrawal of Pegaso from the 24 hours of 1953. In 1954, Pegaso competed in the Carrera Panamericana, but unfortunately without big success.

Lack of funding might have been one of the reasons, that the superior designed automobiles did not perform to the level one would have expected.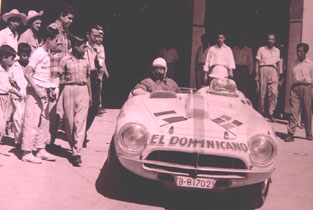 Pegaso Z-102 at the 1954 Carrera Panamericana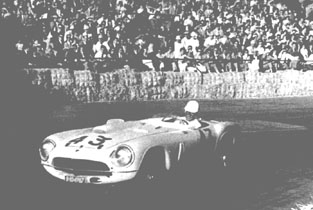 Pegaso Z-102 with driver Joaquin Palacios at the 1954 Copa Monjuic